Acronis Monitoring Service
A SaaS-based unified monitoring solution for cloud, on-premise, and hybrid infrastructures
Fast – Visibility across infrastructures and entire IT stacks takes minutes
Easy – Fully managed hosted software, hassle-free agent installers, and GUI-based configurations
Complete – Monitor Windows and Linux servers/VMs, applications, networks, services, and websites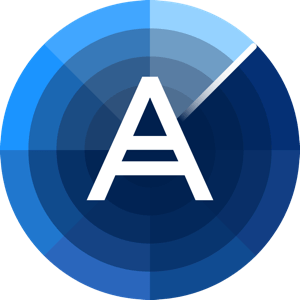 Deployment Has Never Been Easier
Configure uptime and performance monitoring in minutes via a quick, straight-forward, wizard-driven setup.
Intuitive, easy-to-use, yet complete web interface
SaaS-based, ready-to-use monitoring solution
Minimum setup and footprint on the systems
Step-by-step setup and configuration
Effortless agent installation for Windows and Linux
No maintenance and hardware costs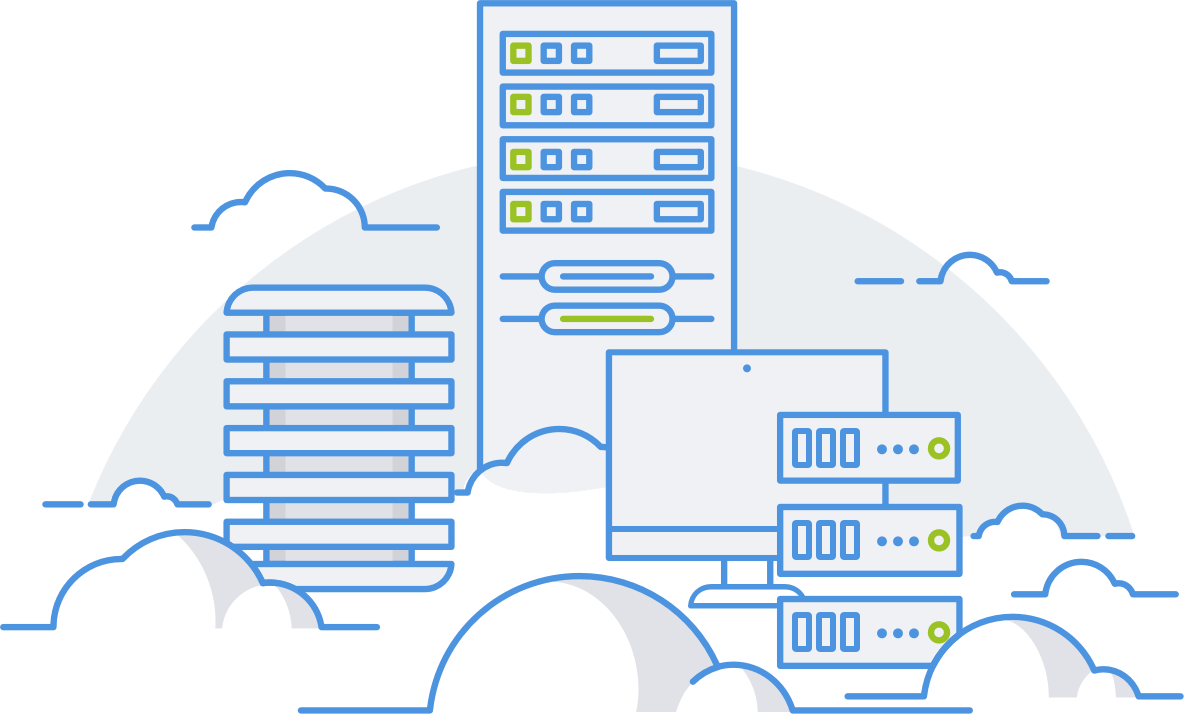 Monitor an Entire IT Stack
Acronis Monitoring Service offers full stack monitoring that includes servers and VMs, applications, networks, services, websites, processes, and more.

External synthetic checks
External synthetic checks are a set of metrics that represent how the system performs from an end-user perspective. Metrics are collected via an external approach from public or private agents.

Application monitoring
Application level monitoring uses an agent-based approach to collect and store data from an application stack perspective. Application level data and notifications can help to troubleshoot problems before they impact end-users or third-party systems.

Server monitoring
Acronis offers comprehensive server and virtual machine monitoring for all popular Linux distributions and Windows versions, whether onsite, in private or public clouds, or in IaaS environments.

Network monitoring
Monitor via a wide range of network protocols both externally and internally. Query a device with SNMP GET to check performance and reachability, monitor printer status, or monitor network channel quality.
Monitor Internally and Externally
Acronis Monitoring Service operates via two types of checks
External monitoring
is performed remotely using the global monitoring network of Acronis' public agents. Ensure your websites, web services, and internet-facing devices are up and running smoothly.
Internal monitoring
uses small-footprint native agents installable on onsite or cloud-based servers, enabling monitoring of full IT infrastructure (system, network, and application metrics) behind firewall.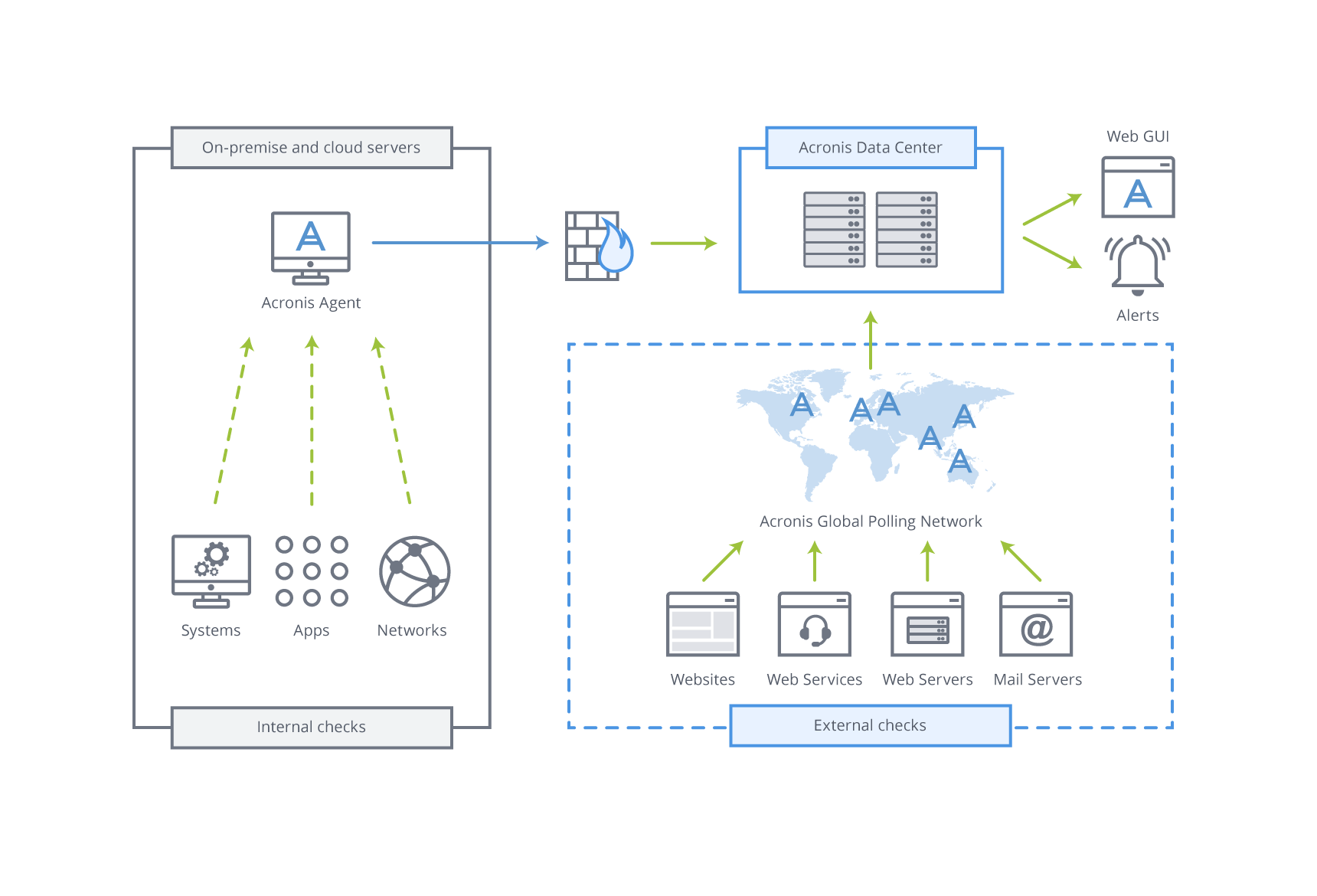 Monitor Distributed Systems from One Console
Free from the traditional prerequisite of advanced installation, the Acronis platform is accessible from any location and can monitor multiple offices, data centers, or distributed apps via an intuitive web-based console.

Configure Alerts Precisely to Your Needs
Each aspect of the Acronis system can be configured for optimal security and safeguarding, including incident security levels, component dependencies, status change rules, warning and error thresholds, and team members' responsibilities.

Analyze Data & Troubleshoot Fast
Data can be viewed and correlated with critical metrics via the platform dashboard, alongside a problems overview, real-time and historical data, and SLA reporting.
Scale with Ease
No matter the number of hosts – from one to a thousand – Acronis ensures a one-stop view monitoring interface that incorporates every single component.
Perfect for Service Providers
Acronis Monitoring Service is ideal for service providers requiring a cost-effective and quick-to-deploy SaaS-based solution to monitor in-house and IaaS-based servers, applications, and databases. The product is perfect for Digital Agencies, Managed Service Providers, IT Consultants, IaaS and Hosting providers, and Independent Software Vendors (ISVs).