Kaspersky DDoS Protection
Total defense against all types of DDoS attacks
Threat Environment
In recent years, the cost of launching a DDoS attack has reduced – so the volume of attacks has rapidly increased. At the same time, attacks have become more sophisticated – and that has made them difficult to guard against and harder for businesses to recover from. Simple prevention techniques – that were effective a few years ago – are no longer adequate to protect against today's complex DDoS attacks. Because the threats have become more devious, your protection has to be more rigorous.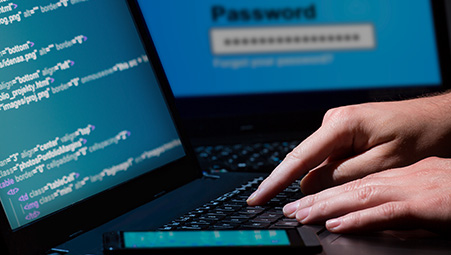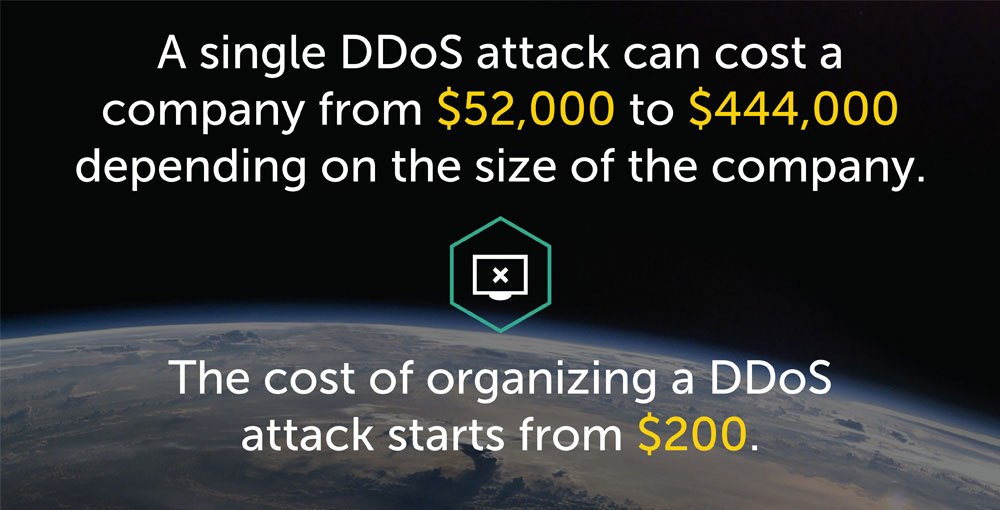 Difference
Unlike virus attacks that tend to propagate automatically, DDoS attacks rely on human expertise. The cybercriminal will usually research the business they're targeting. They'll assess vulnerabilities within the target business's online presence – and preselect the attack tools that are most likely to achieve their malicious objectives. Then, working in real time during the attack, the criminal will constantly adjust their tactics and select different tools in order to maximize the damage they inflict.
What We Offer
To defend your business against DDoS attacks, you need a solution that detects attacks as rapidly as possible. Kaspersky DDoS Protection fights attacks on two fronts: via DDoS intelligence and Kaspersky's special defense infrastructure. Our security intelligence team uses sophisticated methods to monitor the DDoS threat landscape to stay ahead of the criminals – so we can achieve earlier detection of DDoS attacks. In addition, we use a combination of on-site & off-site technologies to protect your business.
What it Gives to Your Business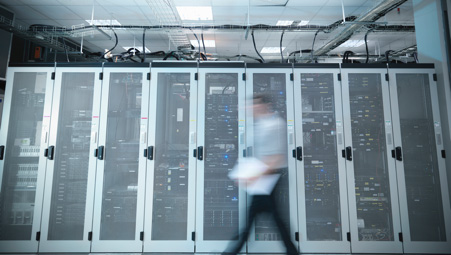 Security Intelligence
Tracking, analyzing, interpreting and mitigating constantly evolving IT security threats is a massive undertaking. Enterprises across all sectors are facing a shortage of the up-to-the-minute, relevant data they need to help them manage the risks associated with IT security threats. Kaspersky Lab's knowledge, experience and deep intelligence on every aspect of cybersecurity has made it the trusted partner of the world's premier law enforcement and government agencies, includes assisting greatly in the detection and prevention of DDoS attacks.
How it Works
We provide special sensor software that runs at your site to monitor your network traffic. By continually building up statistical & behavioral analysis data, the sensor enhances its ability to detect even subtle anomalies that may signal the start of a DDoS attack. In the event of an attack, we'll alert you and give you the option of redirecting your traffic to one of our Cleaning Centers for remediation. To protect your privacy, none of our processes view the content of your traffic – they only view metadata.
The Total Service – from Detection to Post-attack Reporting
Kaspersky DDoS Protection takes care of every stage in defending your business against DDoS attacks. It:
Analyzes your Internet traffic – 24x7
Alerts you about a possible attack
Redirects your traffic to a Cleaning Center
Returns 'clean' traffic to your network
Then, after we've defended you against the attack, we'll deliver post-attack analysis & reporting that lets you know exactly what happened, how long it lasted and how Kaspersky DDoS Protection dealt with the attack.