Kaspersky Virtualization Security
Efficient security for all kinds of virtual environments
Threat Environment
The vast majority of cyberattacks that affect physical machines can also attack virtual machines. Moreover, the risks within virtual environments can be even higher. Although virtualization can improve IT agility and efficiency, it also adds extra layers of technology. Maintaining visibility of each layer of technology – and how they interact – can be difficult. Many virtual environments naturally contain a greater number of 'attack surfaces' – and that gives cybercriminals more opportunities to attack the business.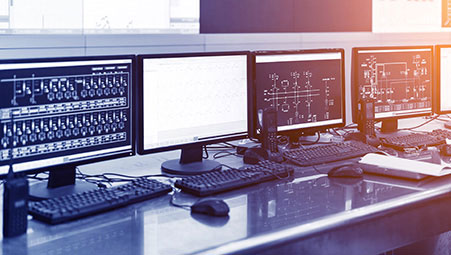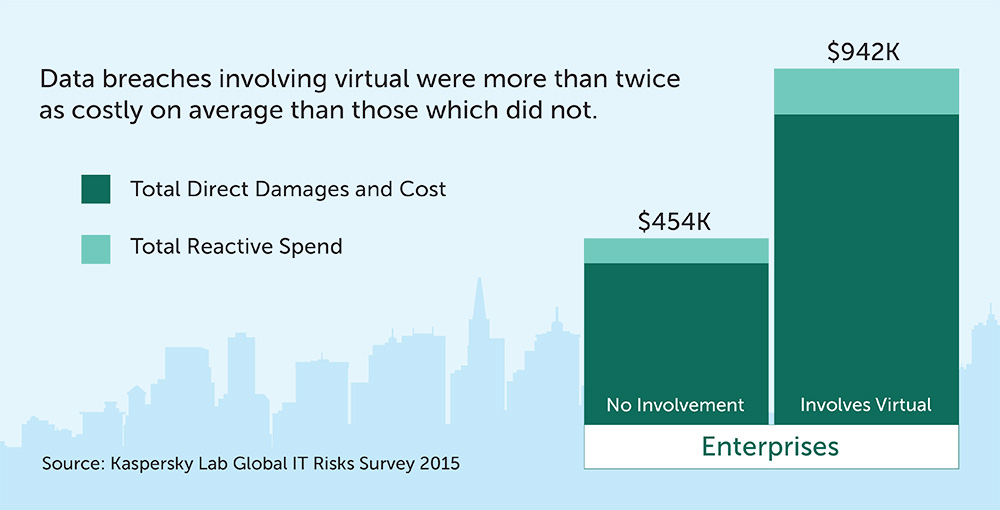 Virtual Machines Need Security Designed for Virtual Machines
Most businesses have found that, as virtualization spreads to more areas of their IT estate, their overall virtual environment becomes much more complex. Today, a typical enterprise's virtual environment will include a wide range of different technologies – with many running under different hypervisors. Again, all of this diverse infrastructure needs to be protected against data breach and cyberattacks – but standard security technologies are not well suited to virtual environments.
What We Offer
Kaspersky Security for Virtualization provides a single solution to secure both virtual servers and VDI. Because it supports all the most commonly used platforms – including VMware vSphere, Citrix XenServer, Microsoft Hyper-V and KVM – Kaspersky Security for Virtualization is ideal for heterogeneous environments. The solution offers two different approaches to specialized virtualization security – both of which can be run simultaneously on different parts of your infrastructure.

Agentless
One Security Virtual Appliance per host performs malware scanning of all VMs

Light Agent
A lightweight security agent on each VM significantly boosts protection

Single Console
A single console means that physical and virtual machines, and mobile devices, can all be managed together
What it Gives to Your Business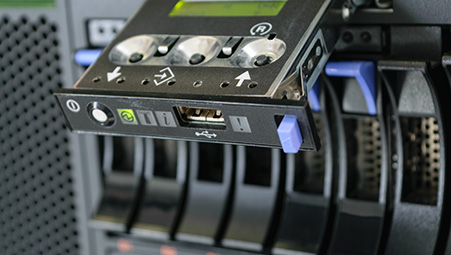 Centralized Management Saves You Time
Kaspersky Security for Virtualization includes Kaspersky Security Center – an application that's designed to save you time on security administration. Kaspersky Security Center includes a unified management console that gives you centralized control over security on all your virtual machines. If you're also running other Kaspersky Lab security technologies, the console provides centralized management of security across all your protected endpoints & servers – desktops, laptops, mobiles & virtual machines.
Giving You a Choice of Virtualization Security Technologies
With Kaspersky Security for Virtualization | Agentless protecting your VMware environment, you need only install one instance of the security software on the virtual host to secure every VM running on that host. For KVM, Microsoft Hyper-V and Citrix XenServer, Kaspersky Security for Virtualization | Light Agent delivers protection using just one virtual appliance on each virtual host and a very small agent on each virtual machine. Because our Light Agent solution also runs on VMware, you can choose which solution is best for different areas of your VMware environment:
Agentless for non-critical virtual servers
Light Agent for robust protection of virtual desktop
infrastructure & business-critical servers